SEO Edmonton
Creative

Search Engine Optimization

in Edmonton
We provide ethical SEO strategies and techniques that follow Google's Webmaster Guidelines. We do not utilize backlink schemes or any blackhat SEO. All of our work is whitehat SEO and beneficial for both Google rankings and visitors to your website.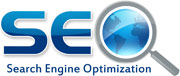 Edmonton SEO Services (Search Engine Optimization)

SEO Edmonton
Search Engine Optimization (SEO) is a specialty that is in high demand as it provides business owners excellent measurable results. As in any profession where there's a high demand, it's often difficult to distinguish who's a professional and who's not. This is especially true with Search Engine Optimization because it is an ever changing field. Creative Computer Consulting has been providing local Edmonton SEO services since 2003, and SEO services to customers across Canada and the US since 1999. We are a professional Edmonton SEM Services (Search Engine Marketing) company with the majority of our customers located in Edmonton. We also have a global impact, with customers as far away as Great Britian, and all across the US. Optimizing for search is constantly changing and becoming more complex as Google and Bing compete to provide relevant search results for their users.
At Creative Computing Consulting, we've been working full-time developing websites, hosting websites, and optimizing websites in Edmonton, Alberta since 1999. If you are interested in Calgary SEO, we highly recommend Andy Kuiper. When it comes to promoting small and medium sized business websites, we know what were doing, and we have the expertise and the resources to do things the right way... the first time. Because of our programming background, we can go much deeper into websites, we are able to work at the core and foundation regardless of the platform used to create your website. Our expertise with WordPress and other content Management Systems (CMS) allows us to do more indepth Optimization than most SEO companies. Creative Computer Consulting knows how to increase the visibility of your website and business, attracting more visitors and increasing your customer base.
Our SEO services enable established, as well as new businesses, to develop a presence in the natural search results in Google, Bing, and Yahoo. We offer several scalable solutions to meet whatever kind of web presence you're after. Our team consists of university educated and professionally trained SEO Consultants. We don't waste your time or money with linking schemes or other "black hat" techniques. We assess every client's specific website and market niche prior to putting together a SEO plan. Most importantly, we help customers understand that getting #1 on Google is not the most important; we focus instead on metrics such as: optimizing for conversions, increasing targeted traffic, and increasing their marketing ROI. We know that more important than being ranked #1 is trust and credibility. We work very hard to increase the trust flow to your website, and increase your business's credibility. We also add meta tags and schema markups to help the search engines understand your website. In our first meetings with customers, we look at setting Key Performance Indicators (KPI), and then every month, your SEO success is measured by your specific KPI. Most of our customers see measurable SEO results within 6 months.
---
Edmonton SEO Services | SEO Link building | SEO Edmonton
Creative Computer Consulting
---
SEO Edmonton Health Check Report
The first thing that needs to be done is a full assessment of your website's SEO health using our exclusive Health Check Report. The Health Check Report is included in all of our Optimization Packages and is the first and most important step, especially in a competitive market like Edmonton. The Health Check informs you about where your are right now, if you don't know where you currently are, how can you get to where you want to you want to go. Your Health Check Report includes:
Where is your website ranked right now? When people search on the different search engines, what is your current ranking?
How much traffic does your website receive each month, and more importantly, how much of that traffic is from the search engines?
Keyword Report. The Keyword Report helps to identify your target market's search behaviors and patterns at all the major search engines by listing exactly which phrases and keywords are being searched for. Basically, what are people searching for and why are they not finding you.
On Page Search Engine Optimization

We optimize your web content to be helpful for users and search engines. We make sure that our focus on search engine friendly keywords doesn't scare off your visitors.
Professional on-page optimization has, in many cases, provided dramatic increases in target traffic for our clients.
Each and every page on your website will be carefully scrutinized. We place keywords in optimal places on each page. We have a number of different SEO tools for analyzing your website. We will do a deep analysis of your website multiple times throughout the SEO process. Oftentimes, we recommend adding new pages and content specifically targeted at specific key phrases. This is very effective in improving your rankings, and it can also be beneficial for your visitors, giving them vital information on exactly what they are searching for. This also sets your business up as expert in the industry and visitors love to see you give away free information. While we work on the content of your site, we also do a lot of background work like meta tags that help Google to understand your website. In addition, we also mark up your content with schema tags that help the search engines read and understand your business.
While many SEO companies are limited based on what Content Management System (CMS) platform that your website is based on, Creative Computer Consulting works with all of the major CMS platforms. We work with WordPress, Umbraco, CMSMadeSimple, Moodle, Joomla, and Drupal. Furthermore, because we have a solid team of programmers and web developers, we can go deeper than most SEO companies and when necessary, we can work right at the core of your website. There are, however, some bad platforms for your website to be built on; we do not recommend using WIX. We always fully investigate your website and its platform to let you know any limitations or obstacles. While there are some SEO companies that will force you to switch to their CMS system because that is the only one that they know how to use and the only way that they know how to do SEO; we will work with any CMS platform that you want, giving you the best possible SEO in any situation.
The On-Page Optimization (includes Research) price is customized depending on the size and complexity of your website, please contact us for a SEO quote. We have proven over and over that on-page optimization will dramatically increase your business.
---
Edmonton SEO Services | SEO Link building | SEO Edmonton
Creative Computer Consulting
---
SEO Edmonton Link Building

SEO Link Building: we focus on quality link building techniques that wont get your website penalized by the search engines. We build the number of citations that your business has, which increases your business reputation and credibility. When you get a link from a trustworthy website, then their trust flows down to your website. We work on increasing the Trust Flow for your website, which will increase your Domain Authority. Each link is carefully researched and built by hand, making sure that all of your information is correct every time.
There are many different ways to implement SEO link building to increase popularity, but you need to be very careful, as many methods are ineffective or even potentially dangerous to your websites rankings... we'd be happy to tell you what to watch out for.
While there are many cheap SEO packages that will list your website in thousands of directories, Creative Computer Consulting manually and organically builds your links to make sure it is done right, and you get maximum benefit from every link. We have selected 15 standard safe online directories that are beneficial for your business to be listed in. We will also research to find directories specific to your industry. Finally, we will analyze your competitors to find out where they are getting links from and what directories they are listed in. We will individually your business to each of these directories by hand. We do not use an automated submission tool as that can cause errors and can be a little sloppy. We will make sure that your business's listing is fully optimized at each of the directories. Many of our customers come to us with bad incoming links that we need to disavow and make sure that the bad inbound links do not hurt your SEO rankings.
Local Search Optimization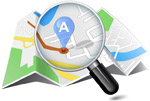 Edmonton Local SEO is very important, but some SEO companies in Edmonton do not offer Local Optimization yet. Not only do we offer Local SEO in Edmonton, but we offer Local SEO for anywhere in Canada and in the US. Our clients have found optimizing for local search has a significant impact on increasing website traffic.
Google Places is the industry leader in Local Searches, and they are using all of their platforms (Google.com, Google maps, etc) to really push Local Searches. The Local search results at Google come up whenever a city name is added to the search. For example, if you go to Google and search for "Realtor Edmonton", the first thing that comes up (above all the regular Search Engine Optimized sites who fought really hard to get top ranking) is the local business results. This is Google listing all the local businesses and plotting them on a map. There are many factors considered by Google when deciding who to appears in the top positions in a Google local search result.
Creative Computer Consulting can generate more credibility and relevance for your local business which will result in increased local traffic for your business. Our local SEO consultants are trained Edmonton Google+ Places search experts with a lot of experience and an excellent track record at producing top results for our customers.
Contact Creative Computer Consulting today for your quote on Local Search Optimization and Monitoring Package.
Contact us today  to optimize your website for search engines and to improve your ranking.
SEO Plugin VS Edmonton SEO Professional
SEO isn't a quick and easy install plugin. It's not available in a turnkey or off the shelf solution. SEO is not "set and forget." That is not how real SEO works. SEO is a continuous process in a partnership with a professional SEO expert, you should be looking for long term solution. SEO Plugins help, and we work with many different SEO plugins. But they are tools that need an expert and skilled professional to maximize their benefit. Every month, we review your SEO and tweak all plugins to ensure continual maximum SEO benefit.
What Is SEO?
SEO is an acronym which stands for Search Engine Optimization. SEO is a process by which webmasters use techniques to help increase the chances of your website ranking higher in search engines like Google. Proper SEO helps Google to read and understand your website, and increases how much Google can trust your website. If Google can trust your website, and they can understand your business and your website, then your rankings in the SERPs (Search Engine Result Pages) will improve. Creative Computer Consulting uses White Hat SEO techniques, which are extremely conservative and do everything possible to follow within Google's guidelines of what an SEO can and cannot do. Our SEO certified professionals partner with you to fully optimize your business and website according to Google's guidelines. We have a history of increasing our customers visibility on all of the search engines, and expanding their keyword list. Most of our customers see a significant improvement in their rankings within 6 months of partnering with Creative Computer Consulting.
Why Is SEO Important?
The vast majority of people who search at Google or Bing will click on the first result in the SERP (Search Engine Results Page). Some will click on number 2 or 3, but then the traffic drastically drops off. If your website is found on the first page of the SERP, and especially if it is found in the top 3 results, then you will gain more traffic to your website. This in turn helps you to increase revenue with their site, build fans, email subscribers, or whatever goal you are hoping to improve. At the end of the day a website needs traffic, especially targeted traffic. SEO remains one of the most cost effective, and highest return on investment traffic sources available to your average webmaster or business. SEO is a long term strategy, where as AdWords is a quick fix.
Are SEO Companies Worth It?
SEO companies, like Creative Computer Consulting, have trained professionals that will be able to optimize your site and promote it efficiently to get you the best results while avoiding getting your site penalized by Google. There are many poorly trained SEO companies and black hat SEO companies willing to sell you services to make a quick buck. In the long term, these companies will hurt your business and website. Poorly done SEO can have an adverse effect on your rankings and will require a lot more work to fix. Make sure you learn what questions to ask SEO companies in order to qualify their skills. We partner with our customers to build long term relationships. We want to work with you to expand and grow your business through SEO Marketing.
Contact Creative Computer Consulting today to begin your SEO campaign and improve your website rankings on Google.
Satisfied SEO Customers
I use Creative Computer Consulting for SEO services and they are excellent! Jonathan knows what he's doing, doesn't do any sketchy or harmful practices, outlines everything in monthly reports and tracks key performance metrics. Our rankings improved steadily and we are ranking on page 1 of google in <1 year. I definitely recommend CCC to anyone wanting SEO work.
Adam Yereniuk, Owner - Kuby Energy | Edmonton, Alberta
Jonathan at CCC is an invaluable asset to any business who has a web presence.
There is no better company than Creative Computer Consulting for their SEO knowledge and service.
A businesses website is a company's window to the world; CCC's expertise ensures you are at the forefront of technology. I have used Creative Computer Consulting's services for 15+ years and would recommend them to anyone.
Martin - DeMontfort Stamp Co. | Leicester, England
I want to send you an email and thank you so much for all of your hard work. I received another phone call from a potential client and they ended up signing up with me. So in two short months you have gotten me two regular clients which is amazing. Thank you again for all of your hard work you guys are worth every penny!!
Karen Rose, Owner - Red Door Cleaning | Edmonton, Alberta